All About SSL and PKI
---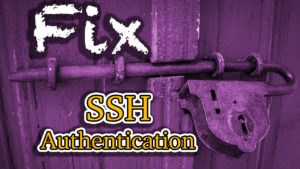 A guide on how to fix SSH cert authentication when it doesn't work ...
[Read More]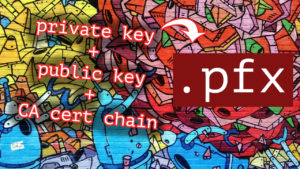 In this guide we take a look on how to create a PFX file, if you need just the opposite: extracting the private, public keys from a PFX file, follow the tutorial here ...
[Read More]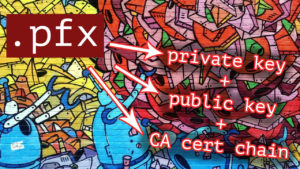 A pfx file is technically a container that contains the private key, public key of an SSL certificate, packed together with the signer CA's certificate all in one in a password protected single file. Here are the steps to extract ...
[Read More]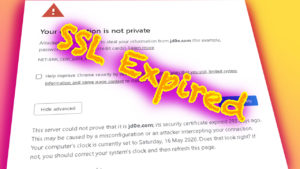 Does expired mean it is not working anymore?
When an SSL certificate is signed, it gets an expiry date. It doesn't matter if it is "self-signed" - meaning that a not trusted server signed it (for instance the webserver itself) ...
[Read More]
In this short guide we have create a free Let's Encrypt wildcard certificate.
Before you Begin
We'll need a fresh installation of Ubuntu or Debian linux. The box doesn't need to b e publicly accessible as we will use DNS ...
[Read More]
This guide is for on-premises Exchange deployments. If you are interested in enforced TLS on Office365 tenants, please
click HERE
Opportunistic
Exchange - like most modern email systems - has the facility to transfer email messages encrypted. It is to ...
[Read More]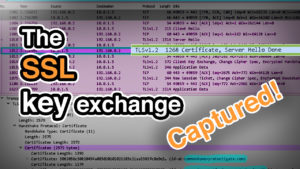 We established in part1 why the key exchange takes place, if you missed that part
click HERE
to check it out. Basically the client and the server agree on a key that they can use to encrypt the rest of ...
[Read More]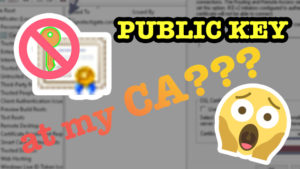 I've recently encountered a situation where a smaller company needed a VPN server, using SSTP, so they tried to set up an SSL certificate for their service to encrypt their client VPN tunnels with. It was a Windows server, and ...
[Read More]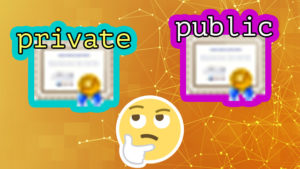 What is PKI and why do we need it? PKI stands for
Public Key Infrastructure
, that utilizes public and private key asymmetric encryption to create an encrypted channel between two parties through a public medium. Let's see what we mean ...
[Read More]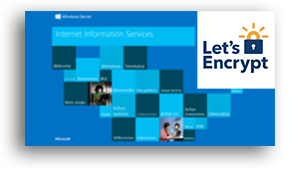 If you desperately need an SSL certificate signed by a publicly trusted CA, and you want it for free, Let's Encrypt is certainly an option. They are valid for 3 months, and even though linux boxes are equipped to request ...
[Read More]